HOANG DUNG Trading CO., LTD founded in 1995 by Mr NGUYEN QUANG V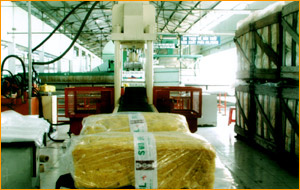 INH/Director has head office in Ho Chi Minh City VietNam operating in many fields such as Trading, import-export, production and processing.

Over many years with constantly developing, HOANG DUNG Trading CO., LTD has become one of the leading Companies in Rubber and Wood sawn processing serving for many Industries in Viet Nam.

All its products under " HOANGDUNG" brand name are accepted and wellknown in the international markets such as : Asia ( China, Taiwan, Singapore, Malaysia, Korea), Europe ( Spain, Italia, Czech, Russia..) and in 2002, the Company official changed its name to become HOANGDUNG CO., LTD.

From 2003, HOANGDUNG's products also being accepted by Customers in America including Argentine, Brasil and USA especially.
Since 2005, Hoang Dung Co., joined Vietnam Rubber Association and to be an official member of Vietnam Rubber Association
Especially in year 2005 , Hoang Dung Co., has been listed in "LIST OF A NUMBER OF RELIABLE EXPORTERS AMONG VIETNAMESE COMPANY SELECTED AND PUBLISHED BY MINISTRY OF TRADE VIETNAM'

At present. Company scale including:

» Head office: located at 737 Le Hong Phong St, Dist 10, HochiMinh City, Viet Nam
Tel: 84-8-8657983 - Fax: 84-8-8657295

» 02 Factories producing natural Rubber SVR 3L with 3,000Mts output per month.

» 02 Factory producing natural Rubber SVR 10 with 1,200Mts output per month.

» 01 Factory producing natural Rubber RSS 3 with 600Mts output per month.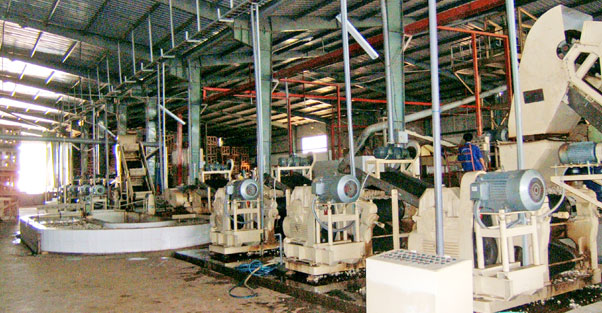 All products to be produced on the modern technology lines meeting standardized Vietnamese Rubber TCVN3769-1995 and packed according to export standards.

» 02 Rubber wood sawn Factories with 3,000M3 capacity producing according to orders with various dimensions, specifications meeting Customer's requirements

Along with more than 400 skilled-qualified and experienced staff and pay more attention in technical investment and renovation, Company always meet and assure customers' requirements on product's quality and delivery prestige timely according to contract signed.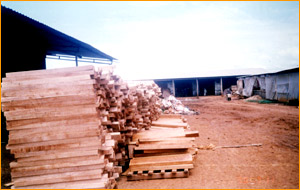 Strictly following slogan "QUALITY-PRESTIGE-GOOD SERVICE" being Enterprise's operation Goal, the Company has gained remarkable development for years with over 20% annually. From the year 2002, Company reached an output for export including natural rubber 30,000Mts and 30,000M3 of rubber wood sawn in various kinds.
HOANGDUNG Company Ltd always want to set business cooperation with all domestic and foreign Partners on the basis of equal-mutual benefits and together development.